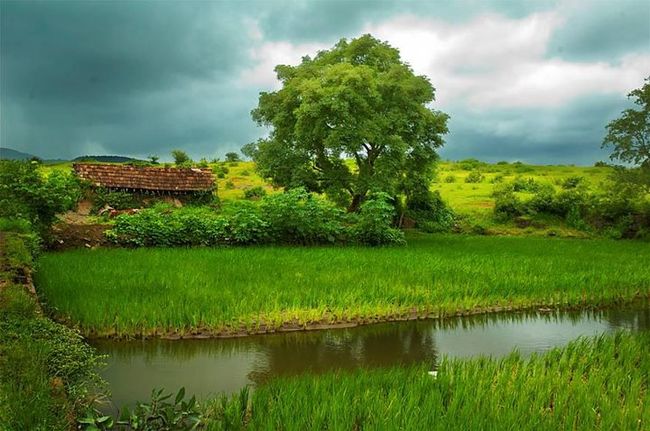 Image:exploretourism.com
Image: Tripadvisor




Dates to visit: August/September

Cost: INR 30000 per person on twin sharing basis (ex-Delhi)




Travel story




As soon as you step onto beautiful little Divar Island, you have the distinct feeling of entering the land that time forgot. Surrounded by marshy waters and networked with muddy single-lane roads, the island makes for lovely, languid exploration, and though there's not much particularly to see, it's a serene and seldom-visited place to take in the atmosphere of old-time rural Goa.

Divar Island can be reached by vehicle ferry services from Old Goa or Ribandar. Ferries run frequently from around 7am to 8pm.

The Island is covered with greenery and paddy fields surrounded by the green Ghats in the horizon. Be sure to visit this place in monsoon and stay at a hotel that overlooks the exotic views. You can choose to soak into the scenery from the comfort of your room, or venture outside to take a stroll among the fields. Keep your footwear aside and feel the moisture of the grass under your feet. Watch the rain drops drip along the bright green stems and splash themselves off from the leaves. Stand at the edge of the paddy plantations, and gaze at the cloudy skies that scallop the peaks of the Ghats.

Saunter along the meandering village roads, stopping by at a tiny tea shop or 2, feasting on the earthen-pot Chai and the local-special rum-cake.

The Devaaya Ayurveda Resort is a peaceful and refreshing abode, which in itself could be reason for your visit to this much underestimated island. The resort houses spacious wooden-interiored rooms, flanked by large balconies giving you generous views of Mother Nature, which is what you are here for. You can choose to opt for an Ayurveda Spa treatment which can make your trip even more rejuvenating.
So next time you head to Goa, ditch the beach and embark upon this journey to another world!